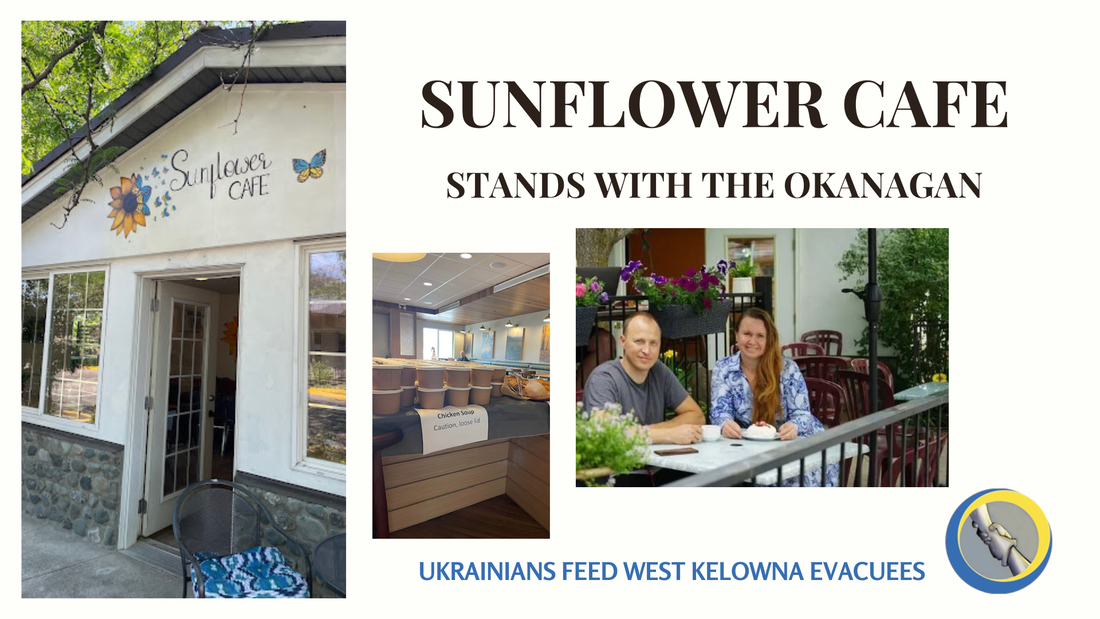 WHO WE ARE & WHAT WE DO
The Bravery Foundation is a Canadian CRA registered charity located in Kelowna, BC
We provide humanitarian aid to Ukraine and support displaced Ukrainians, refugees and volunteers serving in Ukraine


We issue tax receipts for

donations

$10 and over

​ ​
UKRAINE STANDS WITH THE OKANAGAN
Julia
Borysenko
and Andrew
Murat
owners of Sunflower Ukrainian Café in Summerland made 200 chicken soup and traditional Ukrainian hot stuffed buns for West Kelowna evacuees who were staying at Fairfield by Marriot Hotel West Kelowna.
The couple are a displaced Ukrainian family who recently opened a café in Summerland. With help from their community they were able to start their café business a few months ago.
Sunflower Café chose not to charge evacuee for the meals, because they wanted to give back to those who helped them make Okanagan their home. Tomorrow the menu for evacuees will be burgers and banana bread!
SUNFLOWER UKRAINIAN CAFE
UKRAINE STANDS WITH THE OKANAGAN
, is sponsored by the
Bravery Foundation
. It
is our way of giving back to those who've so generously given to Ukraine this past year and a half.
​If you are willing to help, have items or services to offer those who've lost so much during the 2023 Okanagan Firestorm, please fill out the below contact form. We will be happy to connect you with the organization that best fits your offer of help.
Facebook Group:
https://www.facebook.com/groups/672016557820311/?ref=share_group_link
(Ukraine Stands With The Okanagan)


​TOGETHER we are stronger!