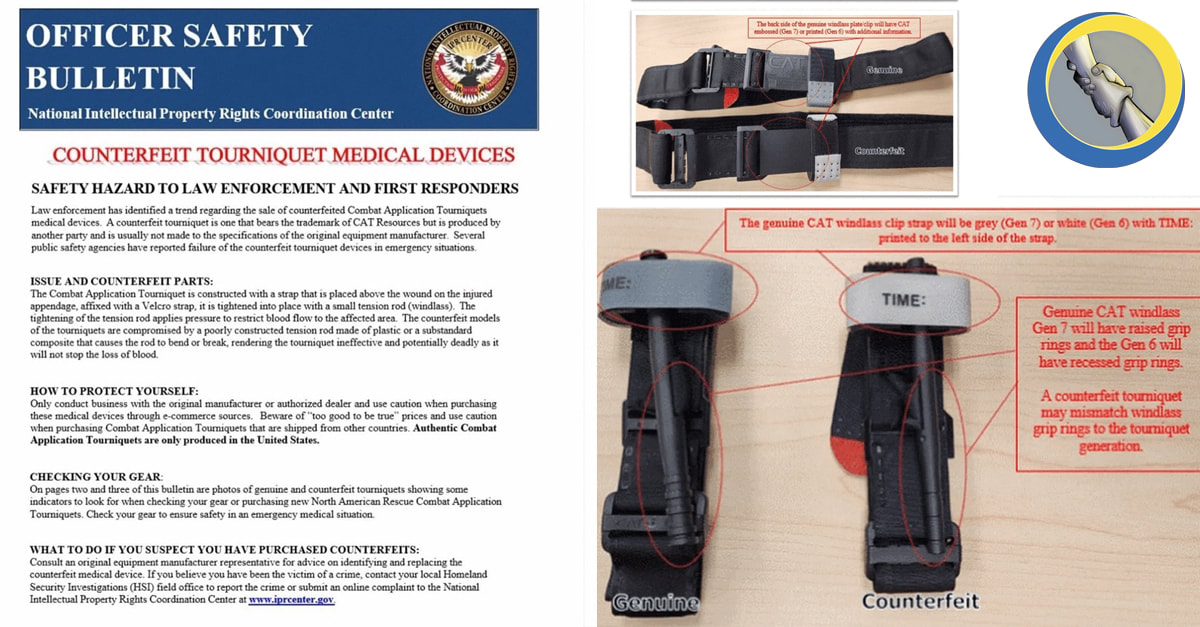 WHO WE ARE & WHAT WE DO
The Bravery Foundation is a Canadian CRA registered charity located in Kelowna, BC
We provide humanitarian aid to Ukraine and support displaced Ukrainians, refugees and volunteers in Ukraine
TOURNIQUET DANGERS
Our platform does NOT support political dialogue.
​
The goal of our 'Ask a Military Expert' page is to connect people who are fundraising at their local level, with our experts who know exactly what is needed on the frontlines and in Ukrainian cities being bombed. Our resource network is comprised of Canadian, American and NATO trained veterans and Ukrainian nationals who have years of experience. To learn more,
click here
!
QUESTION:
Isn't it better to buy lots of inexpensive tourniquets than just a few expensive ones? Won't we be able to save more lives through bulk purchases than smaller ones?
EXPERT ANSWER:
A Tourniquet (TQ) works by applying circumferential pressure around a limb, which in turn causes the tissue to put pressure onto an artery, closing that artery off.
​
Arterial bleeding can kill in under a minute if it's not occluded in that timeframe.
North American Rescue is the inventor of the CAT Tourniquet. This is the style of TQ that is most commonly cloned by Chinese manufacturers and sold on eBay, amazon etc.
The issue with any TQ that isn't a genuine approved TQ, is that they aren't made to the same standards.
That means they literally fall apart when you try to use them.
The buckles break under the tension required to stop an arterial bleed, the webbing itself can be pulled apart by hand, and the windlass which is the final crucial piece that tightens the TQ enough to stop the bleeding will usually just snap in half.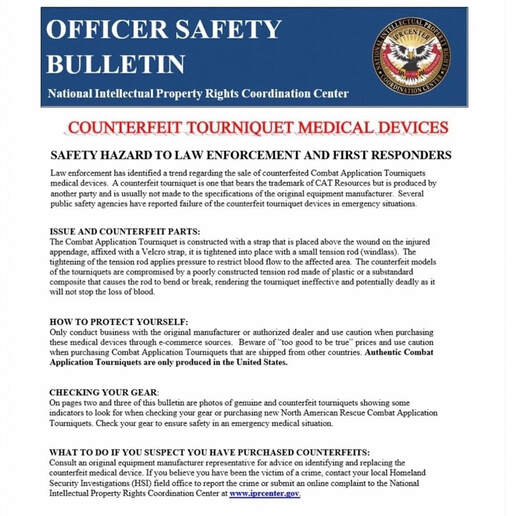 Cheap fake TQs that are identified once they reach units in Ukraine are thrown out.
LITTERALLY THROWN OUT.
I've seen pictures and videos of thousands of dollars worth of fake TQs being destroyed.
The soldiers know better and don't trust their lives to them, and
THE MONEY IS WASTED
and they
DON'T RECEIVE THE HELP
that was intended.
And it comes mostly from folks who just honestly didn't know and are simply trying to get the most amount of help to Ukraine that they can.
There's a lot of ways to prevent buying fakes, #1 is avoid eBay and Amazon. Go direct to an
approved dealer
, and they can probably give you a better price than what is listed online anyways. Almost every medical supply company I know that has legit trauma products is willing to help out charities sending supplies to Ukraine.
There's several styles a manufacturer for TQs that are really good. The Committee on Tactical Combat Casualty Care (COTCCC) is the world's foremost authority on trauma medical products. If it's not listed, or manufactured by the listed manufacturer, by COTCCC for the areas they approve devices for,
IT HAS NO PLACE IN THE COMBAT ZONE!COTCCC RECOMMENDED DEVICES & ADJUNCTS
The SAM XT Tourniquet is an example of one of those other designs that are approved, along with the hemostatic gauze and chest seals in the below pic.
We've got a finger on the pulse, supply chains figured out and distribution channels in place so why not tap into our network or donate to our cause today!
Submit your questions on the form below.
​
The Bravery Foundation doesn't receive commissions, referral fees or any type of monetary gain from suppliers we recommend. See disclaimer in footer.
---