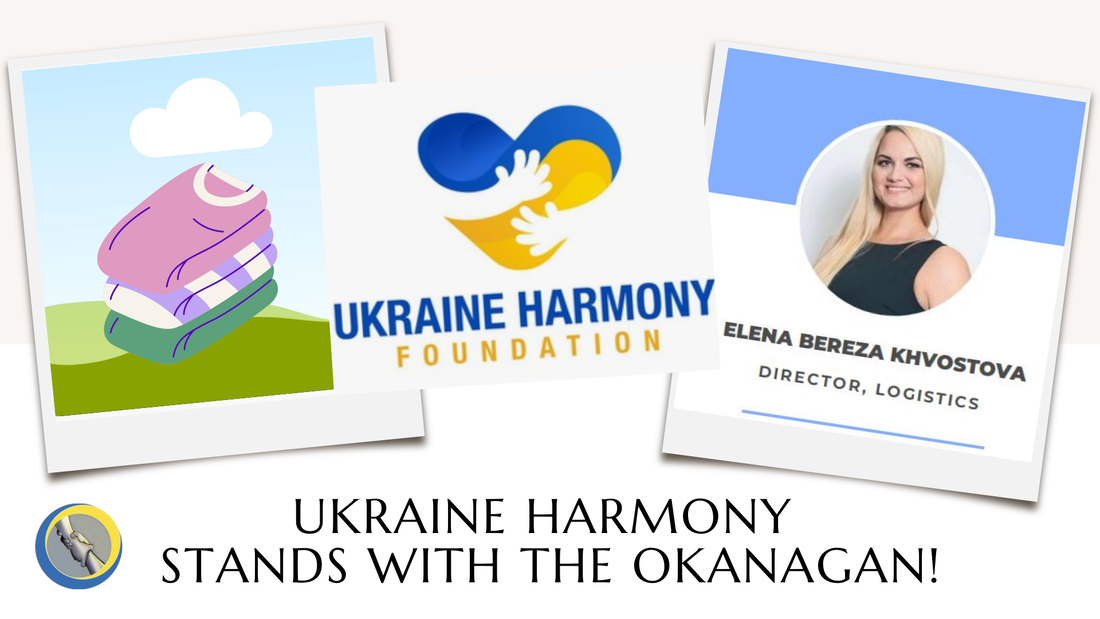 WHO WE ARE & WHAT WE DO
The Bravery Foundation is a Canadian CRA registered charity located in Kelowna, BC
We provide humanitarian aid to Ukraine and support displaced Ukrainians, refugees and volunteers serving in Ukraine


We issue tax receipts for

donations

$10 and over

​ ​
UKRAINE STANDS WITH THE OKANAGAN
Ukraine Harmony Foundation is generously opening their Free Ukrainian Store in Vancouver to evacuees who are waiting out the 2023 Okanagan Fire Storm in the Lower Mainland.
Ukraine Harmony is a non-profit organization that offers free clothing, kitchen items, shoes and much more to those in need.
*HOURS & LOCATION
Address: 3777 Kingsway Ave, Burnaby BC
Days: Tuesdays & Thursdays
Hours: 1 pm to 4 pm
*Hours/Days subject to change
Contact Ukraine Harmony Foundation via Telegram before stopping by to shop. Their store is secure and drop in's are not accepted. Signing a standard waiver before shopping is required.
To learn more about Ukraine Harmony Foundation, please check out their website.
UKRAINE STANDS WITH THE OKANAGAN
, is sponsored by the
Bravery Foundation
. It
is our way of giving back to those who've so generously given to Ukraine this past year and a half.
​If you are willing to help, have items or services to offer those who've lost so much during the 2023 Okanagan Firestorm, please fill out the below contact form. We will be happy to connect you with the organization that best fits your offer of help.
Facebook Group:
https://www.facebook.com/groups/672016557820311/?ref=share_group_link
(Ukraine Stands With The Okanagan)