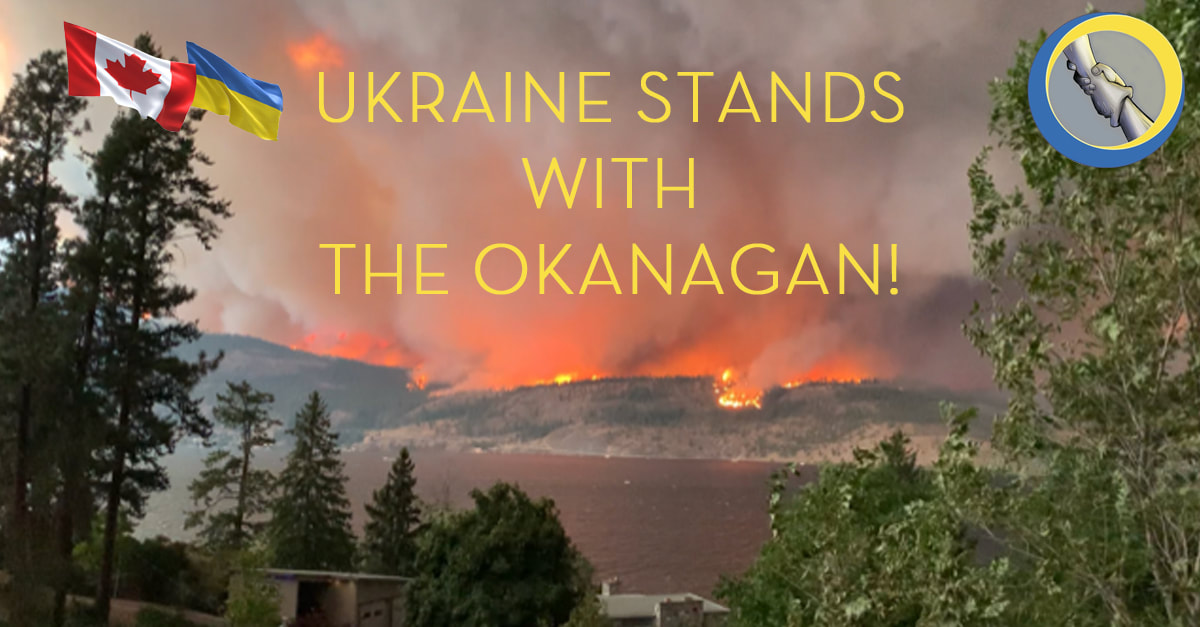 WHO WE ARE & WHAT WE DO
The Bravery Foundation is a Canadian CRA registered charity located in Kelowna, BC
We provide humanitarian aid to Ukraine and support displaced Ukrainians, refugees and volunteers serving in Ukraine


We issue tax receipts for

donations

$10 and over

​ ​
UKRAINE STANDS WITH THE OKANAGAN
​
WORK BEE REGISTRATION NOW OPEN!
Over the past year and a half, the Bravery Foundation has helped Ukrainians displaced by the war feel welcome and settle in our community. It's only natural Ukrainians want to to give back to those in Okanagan who've lost their homes in the 2023 Okanagan Firestorm
​
Be a part of our clean-up crew & help those affected by the 2023 Okanagan Firestorm.
20 People per Work Bee
Sept 30th & Oct 7th
7:30 am to 5:00 pm
Lunch & snacks included
Sifting ash & debris removal
Training & tools provided
Transportation to work site provided
Pick-up/Drop-off location is Emmanuel Church

2600 Hebert Road, West Kelowna
You are responsible to get transportation to the church
*Must be 16 years of age. If under 19 must be accompanied by an adult
REGISTER TODAY!
No drop-ins allowed
Registration is required
Complete the below Contact Form
All clean-up crews will be under the supervision and direction of Samaritan's Purse Canada. A waiver form from Samaritan's Purse will be provided and is required to sign to participate in property clean-up. The Bravery Foundation is only acting as a facilitator to connect volunteers with Samaritan's Purse and we accept no liability or responsibility to any person or property as a consequence of volunteering with Samaritan's Purse.
The Bravery Foundation is connecting with various organizations to facilitate
'Work Bees' for property clean-up, prepare authentic Ukrainian meals for first responders/evacuees, and so much more!
UKRAINE STANDS WITH THE OKANAGAN
,
is our way of giving back to those who've so generously given to Ukraine this past year and a half.
Samaritan's Purse Canada

Bravery Foundation

Ukrainian Canadian Volunteer Association (UCVA)

We Help Ukraine (Ukrainian Catholic Church)

Sunflower Cafe

Ukraine Harmony Foundation Vancouver
​If you can help, please fill out the below contact form.
Facebook Group:
https://www.facebook.com/groups/672016557820311/?ref=share_group_link

​TOGETHER we are stronger!