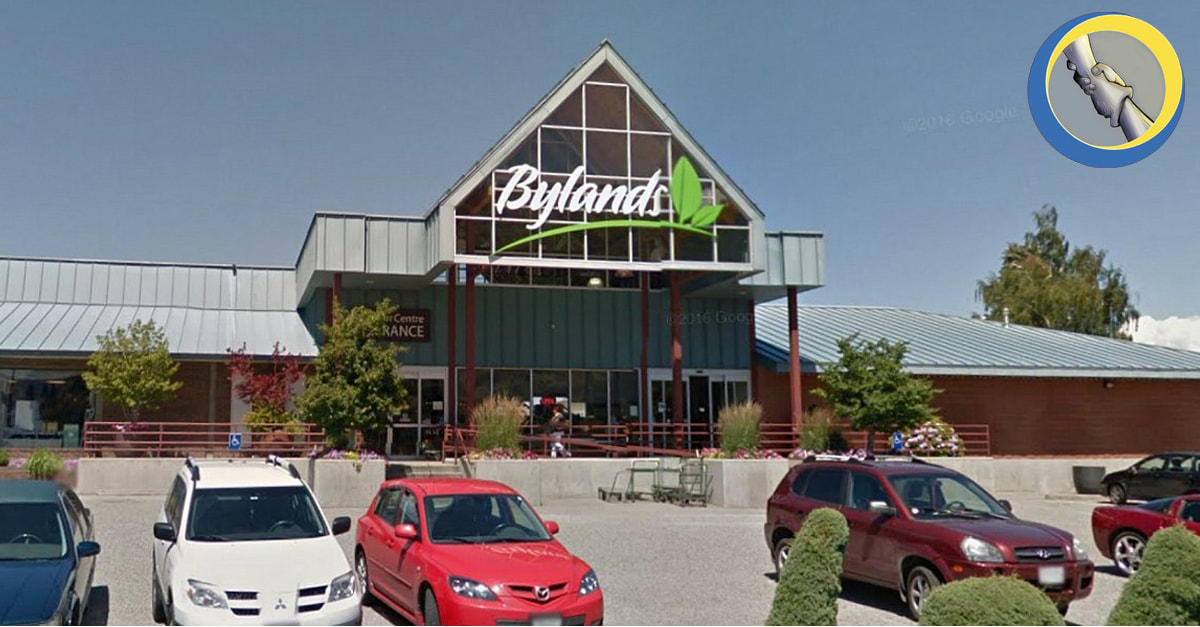 WHO WE ARE & WHAT WE DO
The Bravery Foundation is a Canadian CRA registered charity located in Kelowna, BC

We provide humanitarian aid to Ukraine and support displaced Ukrainians, refugees and volunteers serving in Ukraine

​

​We issue tax receipts for

donations

$10 and over



BYLANDS NURSERY
Job Posting/
Оголошення про роботу
Nursery Worker/Працівник дитячого садка
West Kelowna, BC, Canada
Full-time
Contact Info/
Контактна інформація
Company Description/
Опис компанії
Bylands Nurseries Ltd
. is a producer of premium plants offering one of the most diverse and complete mixes of hardy plants available in North America. Over the past 60 years, Bylands has been recognized with numerous industry awards for outstanding business practices and environmental stewardship.
Bylands Nurseries Ltd. є виробником рослин преміум-класу, що пропонує одну з найрізноманітніших і повних сумішей витривалих рослин, доступних у Північній Америці. Протягом останніх 60 років Bylands була відзначена численними галузевими нагородами за видатну бізнес-практику та охорону навколишнього середовища.
Our
Culture of Excellence
supports our Vision (Enhancing Lives With Plants). We are a cohesive team that communicates enthusiastically, brainstorming solutions, and helping each other. We take ownership &
accountability
for decisions with
integrity
, approaching each day with empowerment to seek continuous
growth
. We prioritize the
quality
&
service
we provide to our customers.
Наша культура досконалості підтримує наше бачення (покращення життя за допомогою рослин). Ми згуртована команда, яка з ентузіазмом спілкується, обдумує рішення та допомагає один одному. Ми беремо на себе відповідальність та відповідальність за рішення з сумлінністю, підходячи до кожного дня з розширенням можливостей, щоб прагнути постійного зростання. Ми ставимо пріоритет якості та обслуговування, які ми надаємо нашим клієнтам.
Job Description/
Описання роботи
Our Nursery Workers are accountable for a variety of functions, including tasks like:
Наші працівники дитячого садка відповідають за виконання різноманітних функцій, включаючи такі завдання:
Prune trees, shrubs and plants
Обрізайте дерева, кущі та рослини
Mix and prepare soils
Змішайте і підготуйте грунт
Plant bulbs and seeds; Pot and re-pot plants
Посадка цибулин і насіння; Горщикові та пересадкові рослини
Transplant seedlings or rooted cuttings
Пересадіть розсаду або вкорінені живці
Assist in grafting activities
Допомагають у проведенні щеплення
Dig up wrapping root-balls of trees and shrubs
Викопайте обгортання корінців дерев і чагарників
Water and tend to plants, lawns and/or gardens
Поливайте та доглядайте за рослинами, газонами та/або садами
Assist in labeling, moving and loading plants.
Допомога в маркуванні, переміщенні та завантаженні заводів.
Spray trees, shrubs, flowers and plants to prevent disease and pests.
Обприскуйте дерева, кущі, квіти та рослини, щоб запобігти хворобам та шкідникам.
Use of farm equipment such as tractor, sprayer, forklift, loader and various hand-tools.
Використання сільськогосподарського обладнання, такого як трактор, обприскувач, навантажувач, навантажувач та різноманітні ручні інструменти.
Qualifications/
Кваліфікація
If COVID-19 has been getting you down, we have the answer with this role as it will...
Якщо COVID-19 вас пригнічує, ми маємо відповідь на цю роль, оскільки вона...
Boost your mood as working with plants has been shown to improve your mental health.
Підвищуйте свій настрій, оскільки робота з рослинами покращує ваше психічне здоров'я.
Keep you busy full-time, working up to 6 days per week and long hours during our peak seasons.
Ви будете зайняті повний робочий день, працюючи до 6 днів на тиждень і довгі години в наш пік сезону.
Get you more sunshine...and rain...and wind as work is primarily outdoors in all weather conditions (hot, cold, wet, windy).
Отримайте більше сонячного світла...і дощу...і вітру, оскільки робота в основному проводиться на вулиці за будь-яких погодних умов (жарко, холодно, волого, вітряно).
Keep you active as it requires frequent bending, reaching, heavy lifting, and walking (our "uniform" is jeans, shoes & a safety vest!).
Будьте активними, оскільки це вимагає частого нахилу, тягань, підняття тягарів і ходьби (наша «уніформа» — це джинси, взуття та захисний жилет!).
Teach & challenge you! You will learn various Latin plant names and work with people from other countries. If you already have a green thumb and speak un poco de español, you'll have a head start. If not, we have the knowledge in-house to train the right culture fit.
Навчайте і кидайте виклик вам! Ви дізнаєтеся різні латинські назви рослин і попрацюєте з людьми з інших країн. Якщо ви вже маєте зелений великий палець і говорите un poco de español, у вас буде фора. Якщо ні, у нас є власні знання, щоб тренувати правильну культуру.
Additional Information/
Додаткова інформація
Bylands pays an hourly wage based on experience and no less than the current minimum wage in BC. We are a growing company so there are opportunities for increases and promotions based on qualifications and performance on the job.
Bylands оплачує погодинну заробітну плату на основі досвіду та не менше поточної мінімальної заробітної плати в Британії. Ми є компанією, що розвивається, тому є можливості для підвищення та підвищення на основі кваліфікації та ефективності роботи.
​
We offer a comprehensive benefit plan including Extended Health and Dental, along with a Pension retirement savings plan - part of which Bylands matches!
Ми пропонуємо комплексний план пільг, що включає розширене медичне обслуговування та стоматологію, а також план пенсійних заощаджень, частина якого відповідає Bylands!​