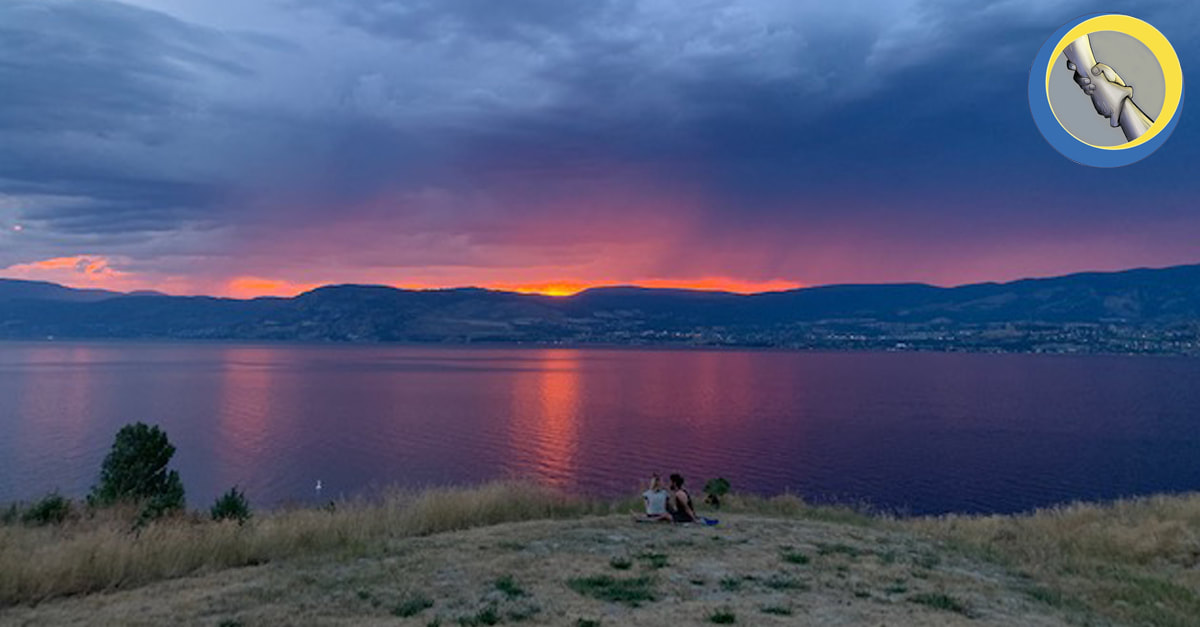 WHO WE ARE & WHAT WE DO
The Bravery Foundation is a Canadian CRA registered charity located in Kelowna, BC

We provide humanitarian aid to Ukraine and support displaced Ukrainians, refugees and volunteers serving in Ukraine

​
REGIONAL RESOURCES
The
Bravery Foundation
has compiled a list of resources to help Ukrainian temporarily displaced persons, refugees and their sponsors connect to
federal
,
provincial
,
regional (Okanagan)
and
local (Kelowna)
government programs.
Фонд «Храбрість» склав список ресурсів, які допоможуть українським тимчасово переміщеним особам, біженцям та їхнім спонсорам підключитися до федеральних, провінційних, регіональних (Оканаган) та місцевих (Келовна) урядових програм.
​
NORM LETNICK - MLA OF BRITISH COLUMBIA - KELOWNA-LAKE COUNTRY
NORM LETNICK - MLA БРИТАНСКАЯ КОЛУМБІЯ - КРАЇНА КЕЛОУНА-ОЗЕР
Norm Letnick was re-elected to a fourth term as MLA for Kelowna-Lake Country in 2020. He served two years as Assistant Deputy Speaker, four years as B.C.'s Minister of Agriculture and three years as the Official Opposition Critic for Health.
Норм Летнік був переобраний на четвертий термін як MLA для країни Келоуна-Лейк у 2020 році. Він два роки працював помічником заступника спікера, чотири роки був міністром сільського господарства Британської Колумбії та три роки був офіційним критиком опозиції з питань охорони здоров'я.
Contact Info/
Контактна інформація
Name/Ім'я: Norm Letnick
Website/Веб-сайт: https://www.leg.bc.ca/learn-about-us/members/42nd-Parliament/Letnick-Norm
Phone/Телефон: 250.765.8516 or toll free: 1.866.765.8516
Email/Eлектронна пошта: norm.letnick.MLA@leg.bc.ca
Address/Адреса: 101 - 330 Hwy 33 West Kelowna, BC V1X 1X9
FREE WELL-BEING CLINIC - UNIVERSITY OF BRITISH COLUMBIA OKANAGAN (UBCO) PSYCHOLOGY CLINICКЛІНІКА БЕЗКОШТОВНОГО ДОБРОБУТТЯ - ПСИХОЛОГІЧНА КЛІНІКА УНІВЕРСИТЕТУ БРИТАНСЬКОЇ КОЛУМБІЇ ОКАНАГАН (UBCO)Contact Info/
Контактна інформація
Name/Ім'я: UBCO Psychology Clinic
Email/Eлектронна пошта: ipc.ok@ubc.ca
By appointment only; send an email to request a date/Тільки за попереднім записом; надішліть електронний лист із запитом на дату

​Tuesdays & Thursdays/вівторок і четвер
11 am - 2 pm​

Available to anyone in the Okanagan/Доступний кожному в Оканагані

Stress, sleep disturbances, anxiety, depression, mental health, substance abuse and more!/Стрес, порушення сну, тривога, депресія, психічне здоров'я, зловживання психоактивними речовинами та багато іншого!
BRITISH COLUMBIA K-12 SCHOOL & DISTRICT CONTACT INFORMATION
КОНТАКТНА ІНФОРМАЦІЯ ШКОЛИ І РАЙОНУ БРИТАНСЬКОЇ КОЛУМБІЇ K-12
This resource allows refugees find schools in the area they are settling in. All children of refugee families are entitled to an education in Canada.
Цей ресурс дозволяє біженцям знайти школи в районі, в якому вони оселяються. Усі діти сімей біженців мають право на освіту в Канаді.
Contact Info/
Контактна інформація
SCHOOL DISTRICT 23 (SD23) - CENTRAL OKANAGAN
ШКІЛЬНИЙ РАЙОН 23 (SD23) - ЦЕНТРАЛЬНИЙ ОКАНАГАН
If you or your family has just arrived to Kelowna/Canada, please call our Welcome Center office to book an appointment. Unfortunately at this time, we are not able to accept people without an appointment. Currently, our Settlement Workers will be able to have a phone or video consultation with you to discuss your needs. Thank you for your understanding as our priority is to keep our newcomers and staff healthy and safe.
Якщо ви або ваша сім'я щойно приїхали до Келовни/Канада, зателефонуйте в наш офіс привітального центру, щоб записатися на зустріч. На жаль, наразі ми не можемо приймати людей без попередньої зустрічі. Наразі наші працівники з розрахунків зможуть отримати телефонну або відеоконсультацію з вами, щоб обговорити ваші потреби. Дякуємо за розуміння, оскільки нашим пріоритетом є збереження здоров'я та безпеки наших новачків і персоналу.
Contact Info/
Контактна інформація
SCHOOL DISTRICT 22 (SD22) - VERNON
ШКІЛЬНИЙ Округ 22 (SD22) - ВЕРНОН
Our mission is to inspire and develop lifelong learners who can communicate, think creatively, problem-solve, collaborate, and understand their personal and social responsibilities.
Located in the Okanagan Valley of south-central British Columbia, School District No. 22 (Vernon) serves the communities of Vernon, Coldstream, Lavington, Lumby, and Cherryville, providing excellent educational services to approximately 8,700 students.
Наша місія — надихати та розвивати тих, хто навчається протягом усього життя, які можуть спілкуватися, творчо мислити, вирішувати проблеми, співпрацювати та розуміти свої особисті та соціальні обов'язки.
Шкільний округ № 22 (Вернон), розташований у долині Оканаган у південно-центральній частині Британської Колумбії, обслуговує громади Вернон, Колдстрім, Лавінгтон, Ламбі та Черрівілл, надаючи чудові освітні послуги приблизно 8700 студентам.
Contact Info/
Контактна інформація
KELOWNA COMMUNITY RESOURCES (KCR)
РЕСУРСІ ГРОМАДИ КЕЛОУНИ (KCR)
Operates a variety of community programs, services and supports including Community Information, Volunteering Information, Immigrant Services, Translation & Interpretation Services, Career Paths Program, Settlement & Integration Services, Employment Services, Adoption Centre of British Columbia, Supports & Networking for Adoption & Permanency Planning, Central Okanagan Family Hub, Family Friend Program, the Crisis Line and Kids Count Program.
Керує різноманітними громадськими програмами, послугами та підтримкою, включаючи інформацію про громаду, інформацію про волонтерство, послуги іммігрантів, послуги перекладу та усного перекладу, програму кар'єрних шляхів, послуги поселення та інтеграції, послуги з працевлаштування, центр усиновлення Британської Колумбії, підтримку та мережу для усиновлення та постійності Планування, центр сім'ї Центрального Оканагана, програма друзів сім'ї, кризова лінія та програма підрахунку дітей.
Contact Info/
Контактна інформація
Website/Веб-сайт: https://kcr.ca/
Phone/Телефон: 250.763.8008
Email/Eлектронна пошта: info@kcr.ca
Address/Адреса: 620 Leon Ave Kelowna, BC V1Y 9T2
Crisis Line/Кризова лінія: 1.888.353.2273
Immigrant Workshops & Training/
Майстер-класи та тренінги для іммігрантів
​Immigrant Services/
Служби іммігрантів
Employment Program/
Програма працевлаштування
​
Translation & Interpretation Program/
Програма перекладів
CITY OF KELOWNA
МІСТО КЕЛОУНА
The
City of Kelowna
is working on obtaining various resources from a municipal level for Ukrainian refugees.
Міська рада Келовни працює над отриманням різноманітних ресурсів на муніципальному рівні для українських біженців.
CHILDCARE
ДОГЛЯД ЗА ДИТИНАМИ
UNDERGRADUATE EDUCATION
ДОДИПЛОМНА ОСВІТА
HOME RENTALS
ОРЕНДА ДОМУ
Castanet
Captial News
Kijiji
CraigsList

INDEPENDENT SHELTER
НЕЗАЛЕЖНИЙ ПРИУХ
​Refugees looking for shelter in any city in Canada or the United States can search Ukraine Take Shelter. Developed by two Harvard students, it is an independent platform for helping to connect Ukrainian refugees with potential hosts and housing.
​Біженці, які шукають притулок у будь-якому місті Канади чи Сполучених Штатів, можуть шукати в Україні «Притулитися». Розроблений двома студентами Гарварду, він є незалежною платформою для допомоги українським біженцям з потенційними приймаючими та житлом.
Contact Info/
Контактна інформація