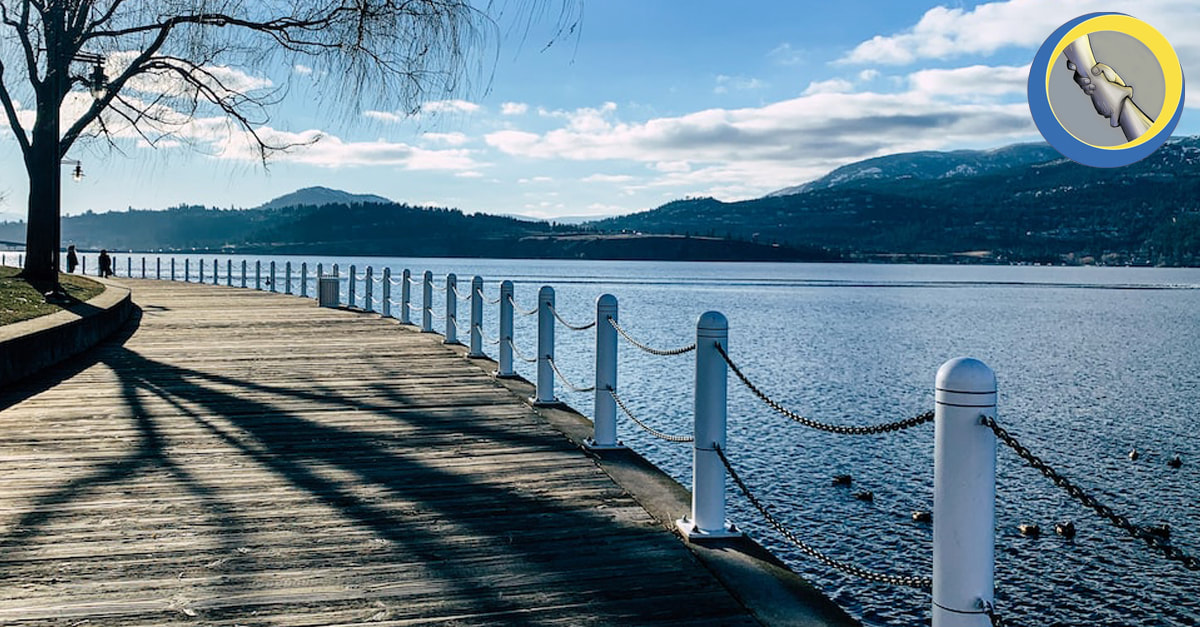 WHO WE ARE & WHAT WE DO
The Bravery Foundation is a Canadian CRA registered charity located in Kelowna, BC
We provide humanitarian aid to Ukraine and support displaced Ukrainians, refugees, orphans and volunteers ​
LOCAL RESOURCES
The
Bravery Foundation
has compiled a list of resources to help Ukrainian temporarily displaced persons, refugees and their sponsors connect to
federal
,
provincial
,
regional (Okanagan)
and
local (Kelowna)
government programs.
Фонд «Храбрість» склав список ресурсів, які допоможуть українським тимчасово переміщеним особам, біженцям та їхнім спонсорам підключитися до федеральних, провінційних, регіональних (Оканаган) та місцевих (Келовна) урядових програм.
​
PATHWAYS KELOWNA - WEST KELOWNA - LAKE COUNTRY - PEACHLAND
ШЛЯХИ КЕЛОУНА - ЗАХІДНА КЕЛОУНА - ОЗЕРНА КРАЇНА - ПІЧЛЕНД
Pathways is a community service directory that is extensive and exhaustive. If you need to find a doctor, learn about educational programs, mental health, transportation, senior services, housing/shelter options, family/parenting assistance, disability service and sooo much more, this is your go to resource page.
Pathways — це великий і вичерпний каталог громадських послуг. Якщо вам потрібно знайти лікаря, дізнатися про освітні програми, психічне здоров'я, транспорт, послуги похилого віку, варіанти житла/притулку, допомогу для сім'ї/батьків, допомогу по інвалідності та багато іншого, це ваша сторінка ресурсів.
Contact Info/
Контактна інформація
MAYOR OF KELOWNA - TOM DYAS
МЕР КЕЛОУНИ -
ТОМ ДІАС
Kelowna is located along the beautiful shores of Okanagan Lake, in the heart of the stunning Okanagan Valley.
Kelowna is part of the
Regional District of Central Okanagan
which also includes
Peachland
,
Lake Country
,
West Kelowna
and unincorporated communities on both sides of Okanagan Lake. Kelowna is the largest community in the Regional District with a population of over 143,000.
Келоуна розташована вздовж красивих берегів озера Оканаган, у самому серці приголомшливої долини Оканаган. Келоуна є частиною регіонального округу Центрального Оканагана, до якого також входять Пічленд, Озерна країна, Західна Келоуна та некорпоративні громади по обидва боки озера Оканаган. Келовна є найбільшою громадою в регіональному окрузі з населенням понад 143 000 чоловік.
Contact Info/
Контактна інформація
City Council Contact Info/
Контактна інформація міської ради
MEDICAL DIAGNOSTIC TESTS - FEDERAL REQUIRMENT - ADMINISTERED LOCALLY
МЕДИКО-ДІАГНОСТИЧНІ ТЕСТИ - ФЕДЕРАЛЬНІ ВИМОГИ - АДМІНІСТРУВАННЯ МІСЦЕВО
Ukrainian displaced person will require medical exam within 90 days after arrival. Please book them only with CIC panel approved physician. It is advised to book your appointment as soon as possible as wait times may be extensive.
Українцям-переміщеним особам необхідно пройти медичний огляд протягом 90 днів після прибуття. Замовляйте їх лише у лікаря, схваленого CIC. Рекомендується забронювати зустріч якомога швидше, оскільки час очікування може бути великим.
CIC Panel Approved Physician Locator/CIC
панель Затверджений панеллю лікарів
CIC Panel Approved Physicians - Kelowna/CIC
панель Затверджений панеллю -
Келоуна
Wolf Medical Clinic

Name/Ім'я: Michael Wolf
Website/

Веб-сайт

: https://wolfmedicalclinic.ca
Phone/Телефон: 236.795.6961
Address/Адреса: #102A - 330 Highway 33 W, Kelowna, BC V1X 1X9
Spoken Languages/Розмовні мови: English, French, German/англійська, французька, німецька

Nathan Strauss

​Name/Ім'я: Nathan Edward Strauss
Website/

Веб-сайт

: nathanstraussmd.com
Phone/Телефон: 250-762-2729
Address/Адреса: #360 - 1855 Kirschner Road, Stewart Centre South, Kelowna, BC V1Y 4N7
Spoken Languages

/

Розмовні мови

: англійська, французька, іврит
*If you are a displaced Ukrainian living in the province of BC, you can get the cost of your immigration medical exam covered or reimbursed.
*Якщо ви переміщений українець, який проживає в провінції Британської Колумбії, ви можете отримати покриття або відшкодування вартості вашого імміграційного медичного огляду.
​MAMAS FOR MAMAS
МАМИ ДЛЯ МАМ
​Mamas for Mamas is a national charitable organization that supports mothers and caregivers in crisis by providing ongoing support to individuals and families facing various poverty-related struggles. Our mission is to change the landscape of poverty through innovative approaches to financial barriers faced by struggling families. While our name is Mamas for Mamas, we welcome caregivers of any gender identity or expression, including men, trans*, non-binary, and two-spirit clients. We envision a future where no Mama or child is left behind.
Mamas for Mamas – це національна благодійна організація, яка підтримує матерів та осіб, які доглядають за ними, надаючи постійну підтримку особам і сім'ям, які стикаються з різними проблемами, пов'язаними з бідністю. Наша місія полягає в тому, щоб змінити ландшафт бідності за допомогою інноваційних підходів до фінансових бар'єрів, з якими стикаються бідні сім'ї. Хоча наше ім'я — Mamas for Mamas, ми вітаємо тих, хто доглядає за будь-якою гендерною ідентичністю або виразом, включаючи чоловіків, транс*, небінарних клієнтів і клієнтів із двома духами. Ми уявляємо майбутнє, де не залишиться жодна мама чи дитина.
Contact Info/
Контактна інформація
​​
IMPORTANT KELOWNA PHONE NUMBERS & CONTACTS
ВАЖЛИВІ НОМЕРИ ТЕЛЕФОНІВ КЕЛОУНИ
ТА КОНТАКТІContact Info/
Контактна інформація
Bylaw/

Підзаконний акт
City of Kelowna/Місто Келовна
Police/RCMP - Non-Emergency/Поліція/RCMP – не надзвичайна ситуація
Police/RCMP - Emergency/Поліція/RCMP - Надзвичайна допомога
Fire Department - Non-Emergency/Пожежна частина - Неаварійна

Phone/Телефон:

250.469.8801

Fire Department - Emergency/Пожежна частина - надзвичайна
Parks Department/Відділ парків
Public Works Services/Служби громадських робіт
Transit/Buses/Транзит/автобуси
Poison Control Centre/Центр контролю отруєнь

Kelowna Women's Shelter/

Притулок для жінок Келоуна

BCSPCA Report Animal in Distress/

Доповідь BC SPCA про тварину, яка потерпає від лиха

HealthLink BC/

Посилання на здоров'я BC

BC211/BC211

Phone Directory/

Телефонний довідник

Kids Help Line/

Лінія допомоги дітям

BC Child Protection Services/BC

Служби захисту дітей

Phone/Телефон:

1.800.663.9122

Smoker's Helpline/

Гаряча лінія для курців

Senior Services/

Старші служби

Addiction Services/

Наркологічні послуги

Suicide Crisis Center/

Кризовий центр самогубств

Website/Веб-сайт:

https://www2.gov.bc.ca/gov/content/mental-health-support-in-bc/addictions-alcohol-and-other-substances

Phone/Телефон:

1.800.784.2433

Mental Health Helpline/

Гаряча лінія з психічного здоров'я​