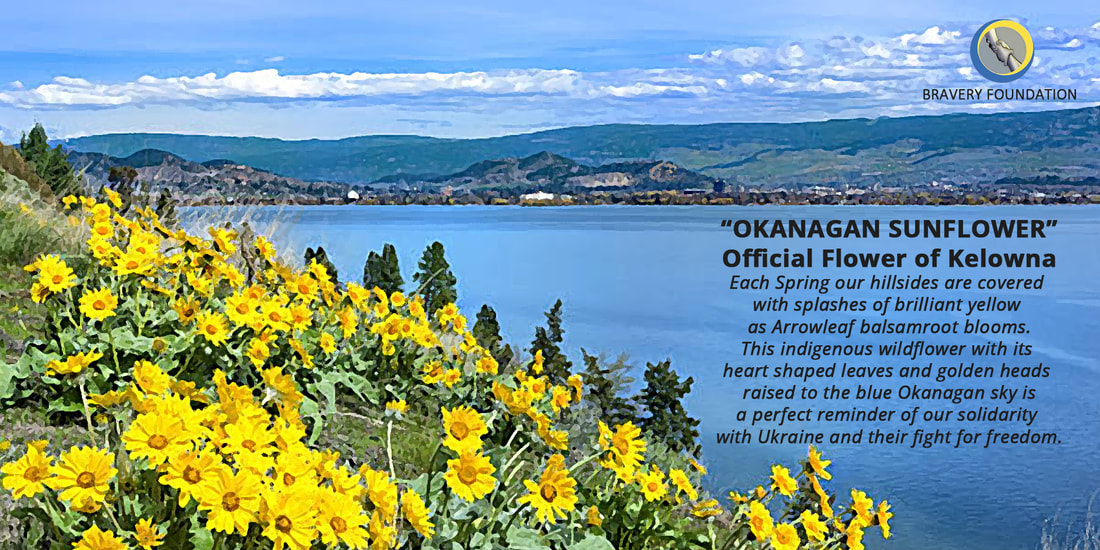 WHO WE ARE & WHAT WE DO
The Bravery Foundation is a Canadian CRA registered charity located in Kelowna, BC
We provide humanitarian aid to Ukraine and support displaced Ukrainians, refugees and volunteers serving in Ukraine
We issue tax receipts for donations $10 and over
A WORD FROM OUR FOUNDER
With the invasion of Ukraine, we find ourselves once again in a situation where innocent people are being needlessly hurt and injured. The Bravery Foundation is here to help during this difficult time. We've created resource pages so displaced Ukrainians can access Canadian
federal
,
provincial
,
regional
, and
local
resources in the Okanagan.
Our connections with an
orphanage
in Rivne allows us to bring awareness to Ukrainian children who've lost their family and loved ones.
Of equal importance, is our
support of volunteers
dedicated to providing
humanitarian aid
to the people of Ukraine. They bring much needed medical supplies, clothing, food and clean water to those who cannot help themselves.
The Bravery Foundation connects displaced Ukrainians and refugees to community programs so newcomers receive
food, clothing and household items
. Alliances with local businesses provide
free Ebus tickets
, emergency
dental care
as well as
housing, employment and education
opportunities. Links on our
website
help displaced Ukrainians access various
government resources
, prior to entering Canada, so they understand what tasks need to be completed before and after they arrive.
FUNDRAISING GOALS
1. HUMANITARIAN AID
Medical supplies, food, clean water, clothing, protective gear
Relocation and/or shelter for victims of war in Ukraine
2. DISPLACED UKRAINIANS
Grocery store cards, personal care products, bus passes, clothing, and other basic necessities
ESL classes, employment education​, financial assistance to relocate in Canada
3. GENERAL FUND
Directors insurance, office and accounting expenses as well as marketing and promotional cost​
Exploration of future initiatives to help rebuild Ukraine
4. VOLUNTEER FUND
Airline tickets, food and accommodations of volunteers while they're in Ukraine​
Mortgage payments and other bills of our volunteers and their families​​​
5. UKRAINIAN ORPHANAGE
Food, clothing, personal care products and other basic necessities
Heat, electricity, other utilities and education
We are proud partners of the
United Way BC
. Please
support
our efforts today!
TOGETHER we are stronger!