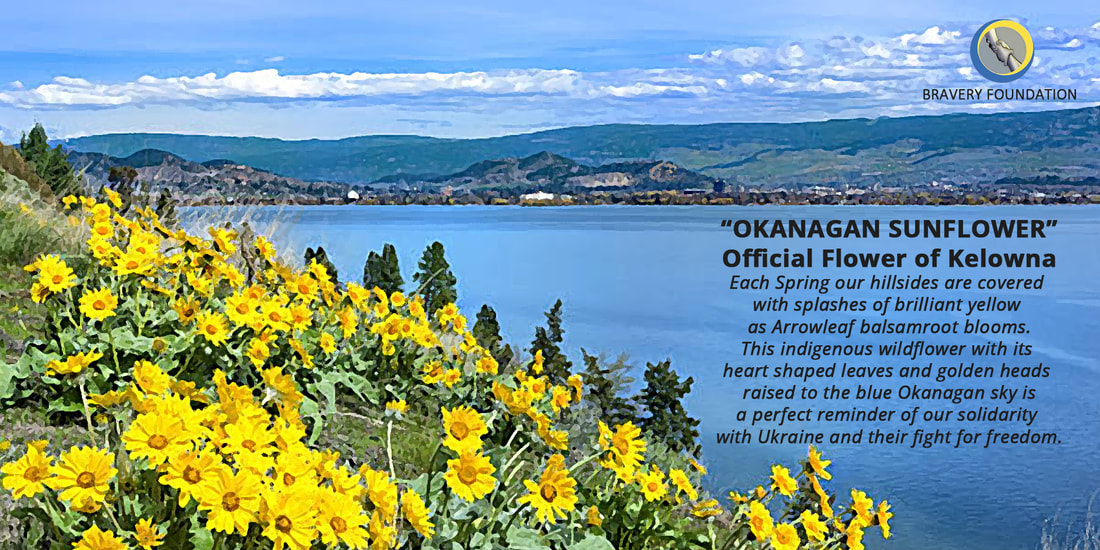 WHO WE ARE & WHAT WE DO
The Bravery Foundation is a Canadian CRA registered charity located in Kelowna, BC
We provide humanitarian aid to Ukraine and support displaced Ukrainians, refugees and volunteers serving in Ukraine
A WORD FROM OUR FOUNDER
With the invasion of Ukraine, we find ourselves once again in a situation where innocent people are being needlessly hurt and injured. The Bravery Foundation is here to help during this difficult time. We've created resource pages so displaced Ukrainians can access Canadian
federal
,
provincial
,
regional
, and
local
resources in the Okanagan. We work with
Atlas Global Aid
and other experts so humanitarian aid is distributed deep into conflict zones. Our connections with an
orphanage
in Rivne allows us to assist Ukrainian children who've lost their family and loved ones.
The Bravery Foundation connects displaced Ukrainians and refugees to community programs so newcomers receive
food, clothing and household items
. Alliances with local businesses provide
free Ebus tickets
, emergency
dental care
as well as
housing, employment and education
opportunities. Links on our
website
help displaced Ukrainians access various
government resources
, prior to entering Canada, so they understand what tasks need to be completed before and after they arrive.
We encourage everyone to support a local orphanage in Ukraine.
Beehouse Love Orphanage
wa
s founded 25 years ago in Rivne and the care and protection of vulnerable children is their highest priority. They provide a loving small group home environment so each child is treated with dignity and respect. Beehouse Love's objective is to ensure the twenty-five orphans under their charge are cared for physically, mentally, emotionally and spiritually.
Of equal importance, is our
support of volunteers
dedicated to providing
humanitarian aid
to the people of Ukraine. They bring much needed medical supplies, clothing, food and clean water to those who cannot help themselves.
​**URGENTLY

NEEDED! - MARCH 2023**

It's tragic to rescue the wounded only to have them die because you lack needles & thread (suture kits) to mend their wounds! This is the life of a medic on the frontlines of Ukraine in March 2023! A $10 donation to our HUMANITARIAN AID FUND will purchase one suture kit and save a life! The need for medical supplies is greater NOW than it has ever been.
We are proud partners of the
United Way BC
. Please
support
our efforts today!
We are all in this TOGETHER!