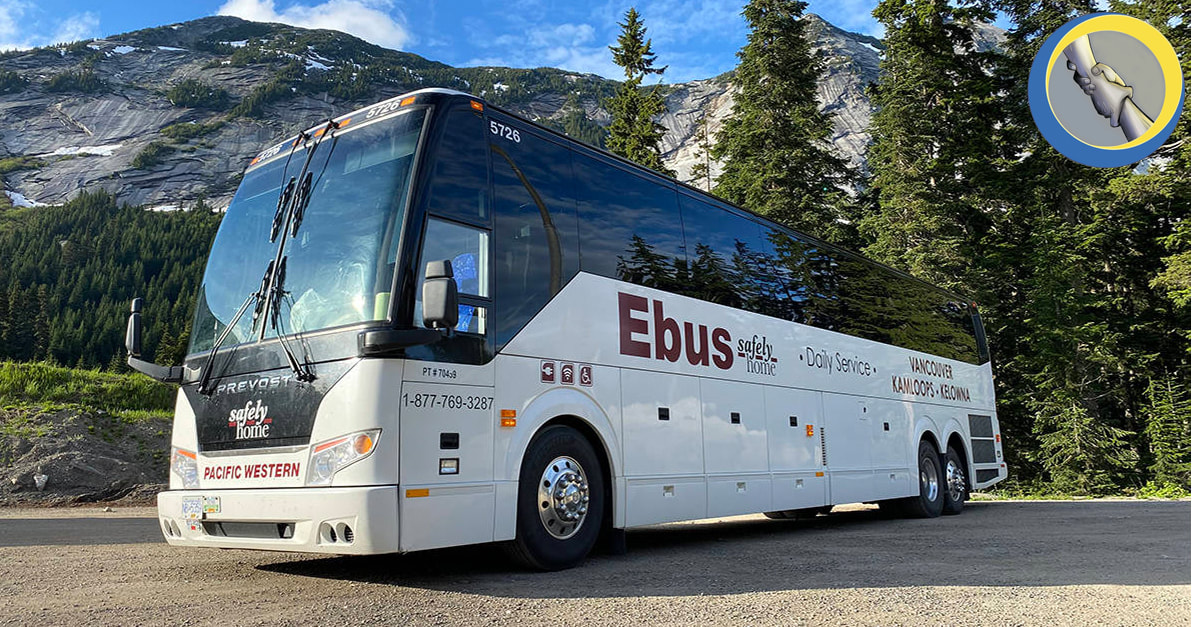 WHO WE ARE & WHAT WE DO
The Bravery Foundation is a Canadian CRA registered charity located in Kelowna, BC

We provide humanitarian aid to Ukraine and support displaced Ukrainians, refugees and volunteers serving in Ukraine




​We issue tax receipts for

donations

$10 and over

​
EBUS WELCOMES UKRAINIANS

The Bravery Foundation is happy to announce the "Ebus Welcomes Ukrainians" program. Ebus is offering FREE bus rides to the Okanagan for
Ukrainians who have been displaced as a result of Russia's war in Ukraine.
Фонд хоробрості радий оголошувати про програму Ebus вітає українців. Ebus пропонує безкоштовні автобусні поїздки на Оканаган для українців, які були переміщені внаслідок війни Росії в Україні.
Ebus provides British Columbians and now displaced Ukrainians with economical, efficient, and safe transportation. They are 100% Canadian owned and offer environmentally-friendly travel alternatives. They value safety, respect and are dedicated to help Ukrainians in their time of need.
Ebus надає жителям Британської Колумбії та нині переміщеним українцям економічний, ефективний та безпечний транспорт. Вони на 100% належать Канаді і пропонують екологічно чисті альтернативи подорожам. Вони цінують безпеку, повагу та готові допомогти українцям у скрутний час.
If you are a displaced Ukrainian who has recently arrived in Vancouver and are looking to settle in the Okanagan, Ebus will assist you in booking a free ticket to the destination of your choice.
Якщо ви переміщений українець, який нещодавно прибув у Ванкувер і бажаєте оселитися в Оканаґані, Ebus допоможе вам забронювати безкоштовний квиток до обраного вами напряму.
​
What You Need to Know/
Що вам потрібно знати
Intake Form/Форма прийому

Completion is mandatory/Завершення є обов'язковим
Ebus rep will confirm booking by email/Представник Ebus підтвердить бронювання електронною поштою
Check email often/Часто перевіряйте електронну пошту

Proof of Displacement/Доказ переміщення

Plane Ticket, Visa, Passport/Квиток на літак, віза, паспорт

Group Size: 1 - 8/Розмір групи: 1-8

Special request required for more than 8 passengers/Для більш ніж 8 пасажирів необхідний особливий запит

Book Early/Замовляйте рано

First come first served basis/Принцип «перший прийшов – перший обслужений».
Review Ebus schedule/Перегляньте розклад Ebus

Provide Three Booking Preferences/Надайте три параметри бронювання

Date & Time/Дата, час
Departure location/Місце відправлення
Arrival location/Місце прибуття
Names of passengers/Імена пасажирів
Pieces of luggage/Одиниці багажу

24 Hour Cancellation Notice Required/Потрібне повідомлення про скасування за 24 години

Fee may apply for late cancellation/За пізню ануляцію може стягуватися плата
Ebus Offers/
Пропозиції Ebus
Free WiFi/Безкоштовний Wi-Fi
Power Outlets/Розетки живлення
Washrooms/Вбиральні
Wheelchair Accessible (book 72 hours in advance)/Доступ для людей в інвалідних візках (бронювати за 72 години наперед)
For more information on Ebus, check out our website:
www.myebus.ca
Для отримання додаткової інформації про Ebus відвідайте наш веб-сайт:
www.myebus.ca
If you have questions, please do not call Ebus or Bravery Foundation, please send us an email instead.
Якщо у вас виникли запитання, будь ласка, не телефонуйте Ebus чи Bravery Foundation, надішліть нам електронний лист.
Contact Info/
Контактна інформація
Thank you for participating in our Ebus Welcomes Displaced Ukrainians program!
Дякуємо за участь у нашій програмі Ebus вітає переміщених українців!